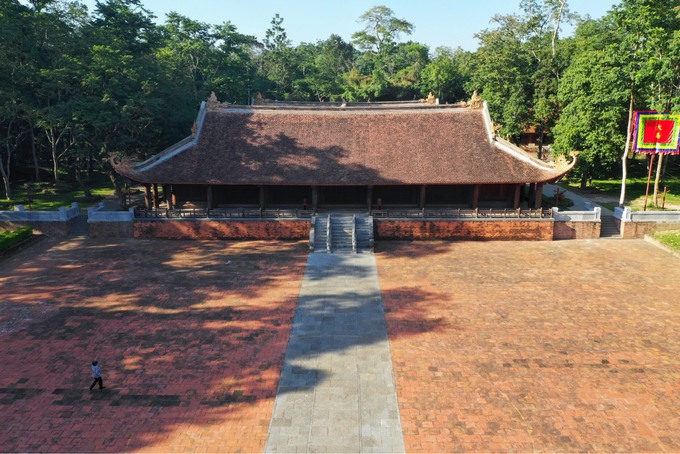 An ancient Vietnamese citadel remains isolated from modern life
In the heart of the Phu Lam Forest in central Vietnam, a citadel quietly reflects on its existence of almost six centuries.
Located in Thanh Hoa Province, Lam Kinh is a citadel built by Le Loi, founder of the Later Le Dynasty, who reigned from 1428 to 1433. Incidentally, he also built the the Imperial Citadel of Thang Long in Hanoi.
The Lam Kinh Citadel and the forest covers an area of 200 hectares wide. The citadel complex includes temples, sanctums and tombs.
The Ngoc River flows through the citadel and the surrounding forest. An old document describes the river as having crystal clear water with many beautiful stones on its bed. Now, the water is dark and opaque.
A small old bridge on the river, called Tien Loan Kieu or the White Bridge, is on the road that leads to the sanctum.
Fifty meters away from the bridge is a big ancient well that used to be a lotus swamp. The well provided water for the whole citadel in the past.
The well is one of the biggest in Vietnam. It attracts many visitors each year.
The entrance to the main sanctum is a three-way, roofed gate with four big pillars.
In front of the gate stand two statues of "nghe," a mythical anima combining a dog and a lion. The statues are mostly in their original state. The front legs were repaired recently.
Next to the gate is a huge banyan tree that takes 10 people to fully embrace it.
Pass the gate is the Dragon yard and the main sanctum, with a total area of 3,500 square meters.
A view of the citadel complex from above.
The sanctum stands serene in the middle of the forest.
In 1962, Lam Kinh was recognized as a national relic. In 2012, it was named a Special National Site of Vietnam for its exceptional natural, historical and cultural value.