"City Tour Like Never Before: Experience the Charm of Saigon on Our Richshow Xich Lo – Book Now!"
Are you looking for an authentic Saigon experience that will take your breath away? Look no further than our Richshow-xich lo city tour! Hop onto the back of one of our trusty tricycles and discover the stunning beauty and vibrant culture of Saigon in the most immersive way possible.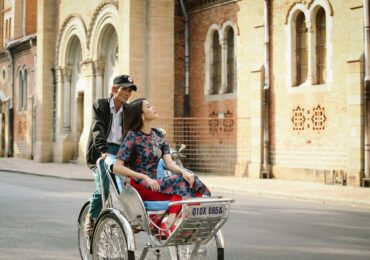 As you ride through the city, you'll feel the rumble of our tricycle's wheels against the pavement, taking in the ambiance of the city with all of your senses. Our knowledgeable guides will take you to see some of the most iconic landmarks in the city, including the stunning Reunification Palace.
This tour is perfect for anyone who wants to experience Saigon like a local. Our tricycles are easy to hop on and off, so you can stop and explore at your leisure. Plus, our guides are always on hand to point out hidden gems and give you insider tips on where to go to experience all that Saigon has to offer.
Don't miss out on this unforgettable touring experience. Book your Richshow xich lo city tour today and see Saigon through a whole new lens!
Features:
– Authentic Saigon experience
– Knowledgeable local guides
– Easy to hop on and off
– Stops at iconic landmarks
– Insider tips and hidden gems included.